GENUINE, the podcast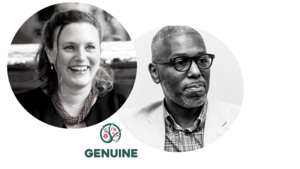 Listen everywhere you get your podcasts!
At GENUINE, the podcast, co-hosts Sarah Lipton and Dr. Carlton Green dialogue with diverse humans from around the world who are sparking with kindness and igniting with creativity and inspiration.
NOW is the time to show up and be who you are.
The darkness of these times demands that we lean into our experience, investigate the shadows and choose to live a genuine life, anyway.

Our guests gift listeners with a beautiful peek into the often-messy but always-real dance of the human journey. We embrace the grumpy, toil with uncertainty, wrestle with discovery and challenge, and celebrate honesty, depth and truth by guiding listeners to be present and gently reflect on their own experience.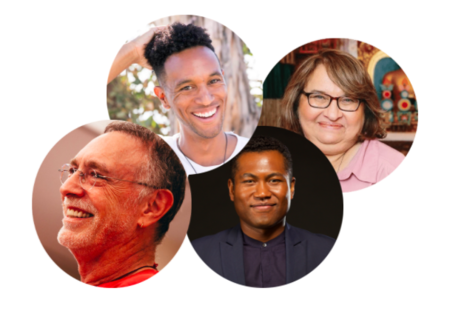 At GENUINE, the podcast, founder Sarah Lipton and co-host Dr. Carlton Green weave an intricate tapestry of curiosity, insight and discovery through guided meditations and a wide range of interviews with guests Krishna Das, Sharon Salzberg, Kute Blackson, Justin Michael Williams, and so many more.

Stop holding back from being yourself! Come and join us at GENUINE, the podcast, a production of GENUINE, the community.

Each episode includes a definition of genuine by one of our community members. Join us there, and you too can be part of the podcast!
Saturday, May 1, 2021
Sarah Lipton and Dr. Carlton E. Green welcome you to another episode of GENUINE, the podcast! We cannot be fully genuine unless there is some measure of trust. So the journey of remembering how to be genuine dovetails with us learning to trust ourselves. Today, Carlton and Sarah introduce a diverse group of people who all think about things deeply and are willing to be open and vulnerable in sharing their stories. They pull back the curtain on the topic of trust and dive into what it means to
[...] read more