The World Needs Us to *Be Who We Are*
My passion is guiding you on that deep journey.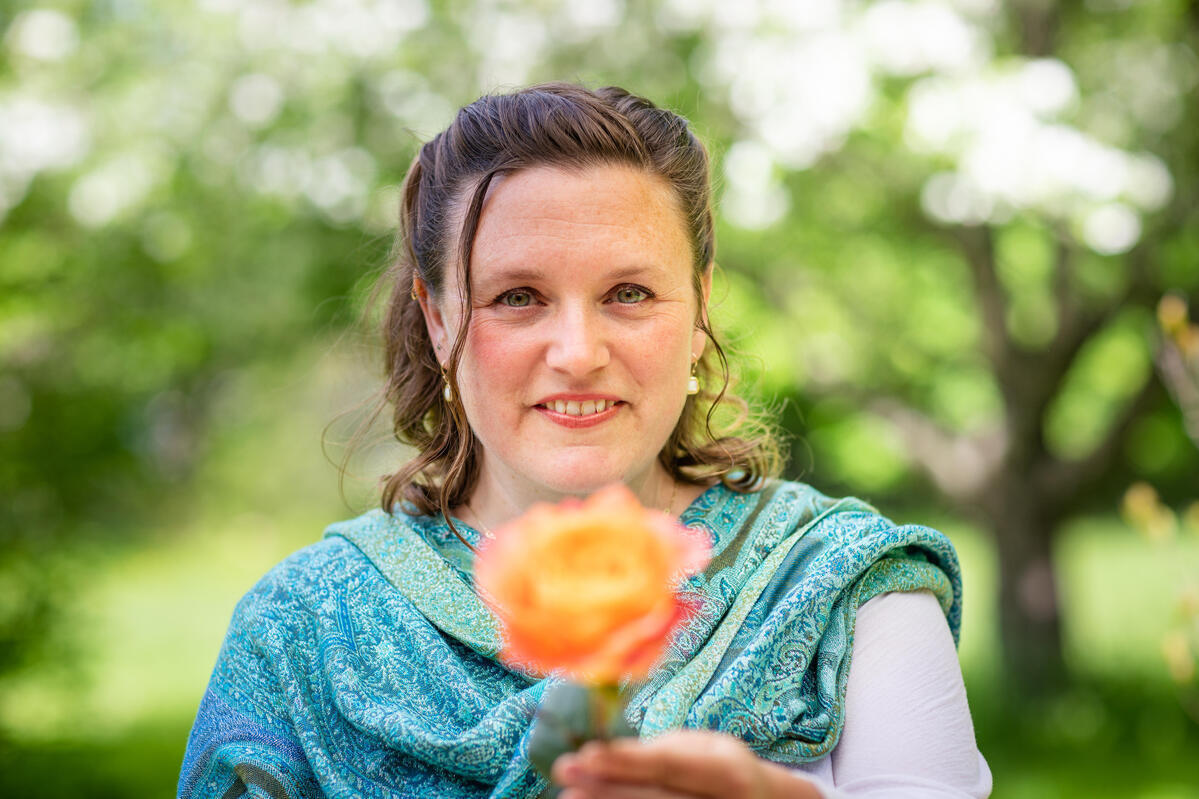 ---
Our potent human race has evolved over the millennia into a socially dependent species. We need one another. We rely upon one another. We cannot live without each other. But for far too long, we have been distracted. We can, however, choose to rise from the murky depths like a lotus and bloom anyway. What will you choose?
---
Life is Messy
It has never been more clear that life is messy, full of unpredictability and stress that causes us to react with anxiety and create more chaos. Half the time, we don't even know who we are anymore.
I see this everyday. I myself am in the trenches with two tiny daughters, a partner of 20 years, a mortgage and two businesses.
How can I possibly create the circumstances for my own transformation, let alone societal transformation in the midst of the daily laundry lists and muddy roads and global pandemics?!
But, and I know this is shocking: this isn't new. The world has always been this way. The difference is that now it's COVID-19 and racial inequality instead of T-Rex.
From my perspective–a vantage point of twenty-five years of contemplative practice–I see that what the world needs right now is guidance through the storms of fear.
I want to guide everyone I know on the journey of learning how to shine with genuine presence.



---
Raise Your Voice
Too long have we been silent about our truths. Too long have we held back. Too long have we denied the world our unique, beautiful and outrageous voice. We hold ourselves back due to assumption, fear and the perspective that we don't have anything to offer.
When we raise our voice with genuineness–we wreak havoc on the status quo.
It is therefore up to us to disrupt the systems of oppression, isolation and marginalization. When you raise your true, authentic, genuine voice, you have the power to transform society around you.
Be the pebble thrown in the pond that causes waves to ripple on shore.



---
Why is Genuine-ness Transformative?
When we learn how to show up and be who we are, we connect to what sparks us. When we are present and tuned-in to our experience, our actions arise from genuine-ness. This is about emancipation, folks.
Freedom from stuck patterns of belief, release from assumptions, un-shackling from the binds that keep us small.
When we allow ourselves to spark, we are giving ourselves permission to connect to the resources we need to ignite our unique vision and unleash true impact on the world.
We can't help but transform the systems around us.



---
Who am I to do this work?
I am: poet • gardener • writer • wife • mother-of-two • queer • visionary entrepreneur • Buddhist • ancestrally Jewish/familially UU • contemplative leadership expert and systems analyst • weaver • quilter • tuba player • singer • beginning cellist • minister • podcaster • content creator • dancer • meditator • global and local champion • community designer • innovator • friend • and gosh-darned messy but integrated human



---
Would you like to explore with me? You might be pleasantly surprised and thrilled to learn how much YOU truly have to offer!
It is my life's work to guide you on the deep journey of transformation, integration and presence, and to do that, I create profound, provocative and innovative content to share with you.
• Check out how I do my work through my two businesses on my
work
page.
• Dive into inspiration and learn about my personal journey on my
blog
.
• Watch for my
forthcoming books
:
The Harmony of Dissonance, Six Steps to Genuine Presence,
and
Uncork
.
• Stay tuned to listen to global spark conversations in my forthcoming
podcast - Genuine
.
• Luxuriate in my forthcoming
"daily dose meditations"
to gain a stronger footing in your own contemplative journey.
•
Work with me
as a speaker or facilitator for your event, company or conference.
•
Hire me
as a leadership consultant, co-creator, or cultural community design expert to take you, your team or your company truly to the next level.
• Join me online in my community at
GENUINE
.
I know that the ride is not meant to be easy...but it is meant to be crazy deep.
---
COMING SOON:
The Harmony of Dissonance...and so, so much more...