Tuesday, January 19, 2021
Best Year of Your Life Summit

Hello friends! I am happy to announce that I a co-host for the upcoming online FREE Summit: The Best Year of Your Life, taking place January 19-28! Join me here: https://cohost.krtra.com/t/ziKI3vnoFjZa.

Learn strategies for Health, Career, Performance, Relationships, Simplicity & Earth-Friendly Living, and making and sticking to your 2021 goals from me and over 40 world-class experts and global thought leaders. We'll cover all that and more during the 10-day The Best Year of Your Life Summit.
It's FREE to join, so go ahead and click the link, and we'll see you there!
website: cohost.krtra.com/t/ziKI3vnoFjZa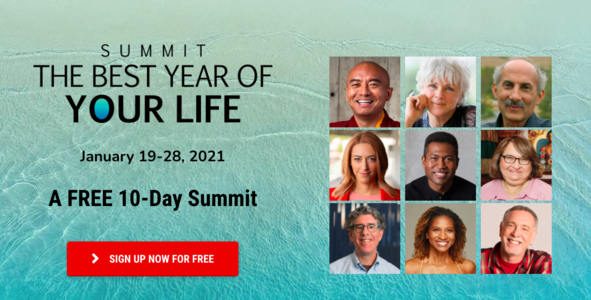 export this event to my calendar