Sunday, March 29, 2020
Bringing Vision to Earth
website: shambhalaonline.org/calendar-details/?id=408577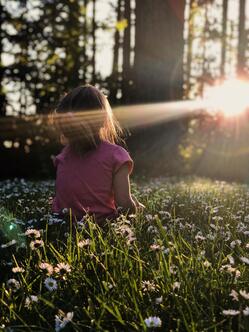 A 6-week Online Course
When we integrate our inner vision with our outer actions, we manifest brilliance. It actually is that simple.
Join long-time Shambhala practitioner and teacher Sarah Lipton (you may remember her from her tenure running The Shambhala Times...) for an in-depth journey into the process of connecting to our innate vision and bringing it down to earth in a tangible, practical and sustainable way.
Geared for these challenging times, this course is intended to guide meditation practitioners through tactical tools to bring our big-mind of meditation into practical use, here in the world where we live. This is what Sarah has been doing in her own life since she walked away from The Shambhala Times to launch her leadership development business: The Presence Point, and more recently her new nonprofit: Genuine, Inc. In Genuine - which is open and you are encouraged to join - Sarah is training her members in these very tools.
It is possible for us to enact actual change and transformation in our lives. This means taking radical responsibility for empowering our inner experience. Join Sarah and guest speaker Fleet Maull to learn how in this three-part course.
Visit the link to learn more and REGISTER now!
export this event to my calendar
---